Only 29 Days and counting, until Milwaukee's pitchers and catchers report to spring training. Still a ways to go before first pitch at Miller Park, but I am still excited.
The TeamWisconsin staff will start to trickle in to the headquarters in the coming weeks. Most flying in from vacation destinations and winter homes. Since October the desks in the office have been collecting dust, except for yours truly. I have been here the entire time and am committed to the Crew even during the cold winter nights and the lengthy off-season.
Not much going on in the world of Brewer baseball.
A number of fans seemed to be severely disgusted by a couple of things....
1. The joint sponsorship with Potowatomi Casino, announced a couple of weeks ago.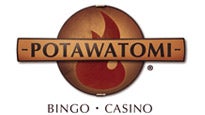 2. Opening Day "group" tickets are no longer available for opening day. The circus or what I call "amateur day" will be moved to the second game, which is on a Saturday.
3. Doug Melvin's inability to grow some nuts and trade Prince.
I can understand the reasoning behind the opening day group outings being discontinued. Yes, the bars of greater Milwaukee and even the state have supported this tradition for many years.
Having managed two bars in Milwaukee between 2003-2007, I know first hand just how popular these events are. I organized two such parties and both groups had a great time both years. With the growing fan base comes certain changes. We as fans should realize this. The organization needs to pinch every cent from it's fans in order to expand the payroll. This years payroll is anticipated to be 80MM, give or take. In order to be competitive in the MLB, teams have to rape the fans in order to keep up with other small market teams. It's sad and it sucks, but a fact.
Small market teams in the MLB consists of all teams besides: Yankees, Mets, BoSox, Angels, Dodgers, and Cubs. Possibly a few others I couldn't remember.
So one can't necessarily blame the Brewers for this. Instead, blame should be directed towards the Yankees who's payroll has swelled another half billion dollars with the signing CC, Tex, and Burnett. Like it or not, NY does set the pace for free agency along with the sky rocketing payroll that has clearly gotten out of hand. Kudos to teams like the Marlins who stay competitive with a payroll under 50MM.
Tis why the Brewers get sucked in to a sponsorship with a casino and holds on to a ballooning player like Prince; so that it can squeeze every hit, HR, and RBI from him before he skips town in 2011.
Babbling....I will stop. Spring Training is near!