Bill Castro:
Why is it that as soon as you become pitching coach, Milwaukee's starters and relievers have now flip-flopped strikes for balls? In the first 2.5 weeks of play, Brewer pitchers have walked 63 batters. That my friend, is unacceptable.
I realize that you have been with team since I was a toddler. That is besides the point though, it is time for you to start showing some results on that mound. If we don't see a minimal (25% drop/weekly average) in walks by next week this time, you will be given your walking papers. I realize that it's not all of your fault. Much of the blame can be put on Para & Soup. But it's time for you to pull those pitchers' heads out of their asses. This is embarrassing.
Get it done,
ScottageCheese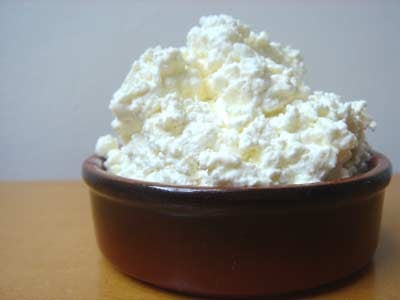 __________________________
4-10
Brewers 4 - Phillies 11
This game stunk to high heaven. It was an embarrassing for me to even wear my Brewer t-shirt in my own house, if fear that my Cub-neighbor would see me. Okay, maybe not that bad. But it was bad enough.
Manny Parra (0-3) has decided to forget how to throw strikes in 2009 and now relies on high fastballs and sliders that drop far out of the strike zone. His location is......is.....well....is just bad.
"I felt fine; I just (stunk)," said Parra, who fell to 0-3 with an

8.16

earned run average in three starts.
"I never gave our team a chance to win. It's (lack of) command. It's simple. It's pretty poor right now. Everything is up." -jsonline.com
Don't get me wrong, we all know that Parra can flat out throw. But right now his confidence is lower than the collective sluts on Brett Michael's Rock of Love Show....combined. He gave up 7 hits, 3 walks (one run), and 5 earned runs.
Prince Fielder has also decided to play like a sally-mander. He's cutting away like a gull-damn golfer when he swings at the first pitch. He trying too hard. I sound like a little league coach, but it's true.
Right now, the team is literally being carried by Ryan Braun (5-5 / 2 HR) and Mike Cameron (2-4). That's it. Milwaukee's bench is horrific. Chris Duffy? You suck. Brad Nelson? You suck. Casey McGahee? At least you got a hit and didn't commit an error.
Jason Kendall is batting

.118

two and a half weeks in to the season. I don't care how much you body weight you yacked out last week while suffering from the flu. Your hitting is worthless. And now, your defense is even looking a little off. With two errors on the season, that's unlike the Kendall of the past. It's time for Mike Rivera to get 1-2 starts a week.
And Mr. Macha. I am backing you 100%. But you have to show some of that Oakland temper. Don't be afraid to light these players up and getting on their asses.
-Jamie Moyer looked like the second coming of ..... never mind. He tore the Crew a new ass last night.
-I was actually hoping that they would call the game and credit the Phillies with the win, during the rain delay. Sadly enough, it only made me stay up later to watch this train wreck.
:) The good news is that we're only in our 3 week of the season. A lot can happen. But Looper and Yovanni can't carry this rotation all on their own. Likewise with Cam and Braun.
THIS
story helps a fan handle the season-opening slumps that Hart, Hardy, and Fielder are having. They will probably snap out of it...all at the same time. I hope so. That's what happened last year too.
The link also mentions Trevor Hoffman's rehab start in Nashville. He gave up a run in one inning of work. That's okay though, better than Carlos V.
"Some teams do better against us, some teams don't," Moyer said. "I don't know what it is. We've just had success against them."

-I'm calling it...The Brewers, led by Braden Looper (1-0) on the mound, will beat the Phillies tonight. Joe Blanton (0-1/9.00 era) is Looper's opponent.