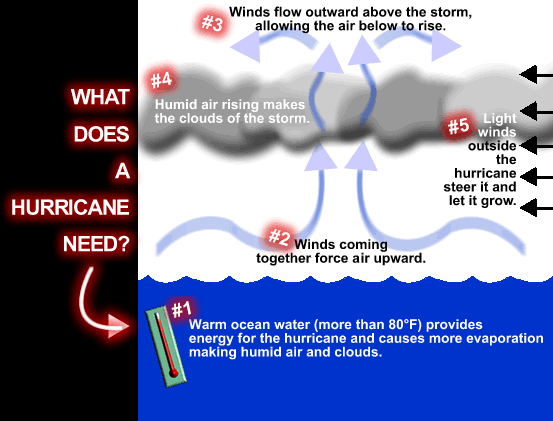 With the weekend arrival of Hurricane Ike,
the Cubs and

Astros

series is up in the air
. The game scheduled for tomorrow night at Tropicana Field (er...Minute Maid Park...my bad) has been postponed. So the Cubs will depart St. Louis and head home after
tonight's
game. Of course, Saturdays and Sundays game are in limbo at this point too.
What does this mean?
Well, for starters the Cubs will be well-rested for their showdown against the Brewers which starts on Monday at
Wrigley
. This is of course could be bad for the Brewers who face a tough team in Philly for a 4 game series this weekend, only to get on the plane and head over to Wrigley for a night game on Monday. This could be a bad 1-2 punch for the Crew as they will surely be fatigued, as they have proven to be in the month of September thus far.
Best case scenario for Milwaukee...and of course the people of SE Texas, is that the Hurricane slows it's role and doesn't collide with the coast. For selfish reasons only, Milwaukee needs that to
occur
so that Chicago can still face Houston on Saturday and Sunday, with a possible make-up game/double header on Sunday. That would of course mean a late departure for the Cubs and could land them back in Chicago early Monday morning. With the problems that are sure to mount after the hurricane hits, that will be no easy feat as there may be flight delays.
So there is a list of possible effects from the Hurricane in relation to Baseball. For those whose lives will be
disrupted
, you will surely be in my thoughts.
If the series in Houston is completely cancelled, the league has no other option but make the games up after the regular season. This would of course cause a ripple effect on the entire post season, in both leagues. American League would wait for the National League to start, would they not? Regardless, this would mean added rest for all other teams except for the Cubs. Which is great. Worse case scenario is that
Astros
sneak up on the Brewers and the two become locked in a tie for the Wild Card. Milwaukee may have to sit idle for the
Astros
to finish the make-up series on October 1st and 2nd.
Holy balls, this is a mess...I should say it has the potential to be a grand mess.
The moral boost I was referring to was the idea of Milwaukee gaining ground on the Cubs due Chicago being idle over the weekend, should Ike hit. This could mentally trick the Crew who would then
realistically have
a 1/2 game lead over Chicago when all is said and done by this Sunday night. That of course could only happen if the entire season is postponed until after the Cubs/Astros make their series up. WOW. I am a realist here however, and the Crew should split this weekend. So that would put us 1.5 games back.
Lastly, the entire series could be rescheduled to a neutral site, which the league has mentioned. Could that be done it time for this weekend? Chicago is already said they are returing home after tonights game.

I love this sport and I love fall.